Transform your
Amazon data

into action

Type W provides automated data extraction and customized reporting solutions for Amazon brands and agencies.

We connect your Amazon data directly to your internal systems and tools to enable you to automatically get the data where you need it.

Get insights and make data-driven decisions.
01
Trusted by leading data-driven teams around the world
We've got you covered for all of your international Amazon data.





12

Amazon Marketplaces

$1B+

USD Collected Last Year

70+

Billion Datapoints Collected
03
Never download another Amazon CSV again with your own Amazon data hub
Amazon has evolved the brand-to-retailer relationship and every brand will need to become a data company to survive.

We automate the collection of all of your Amazon operations, sales, analytics, and advertising data and store it directly into a database on your behalf. This allows seamless connection for your analysts, key account managers, and coordinators needed to make the decisions they need in real-time.

With Type W, you'll be faster, smarter, and stay one step ahead of your competition!
Book a Demo
Retail + Brand Analytics
Advertising + DSP Data
Seller Central Data
Invoice, Shortages, and Chargebacks
Brand Store Data
.... and much more!
Data warehouse
Data visualization & BI tools
APIs
Machine learning
ERP tools
Excel/Google Sheets
Data analysis
03
The Future is Custom
The best companies go above and beyond the standard.
Get rid of the data silos, partial solutions, and one-size-fits-none dashboards.

Your company has unique problems and has its own processes. We'll connect your data to the data visualization platform of your choice (Microsoft Power BI, Google Looker Studio, Tableau, etc.).
Then we'll create a custom solution or enable your data team to do the same.
What's different?
We handle the data. Real-time automated report connections.
Custom created reports in the platform of your choice
Yours to own. We do not hold your reports or data hostage by our contract.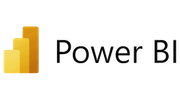 04
We've got your back.
Lightning Fast Integration
Get your data connections automated within 3 business days!
Daily Automated Quality Checks
Our software updates daily and is built to ensure data discrepancies are automatically detected and updated.
Expert support
We assign an account manager to every account and have data and Amazon experts on staff to ensure you succeed.
Contact us for a demo!
We'll provide a customized plan to show you how to simplify your Amazon process and get more from your data.
Book a Demo